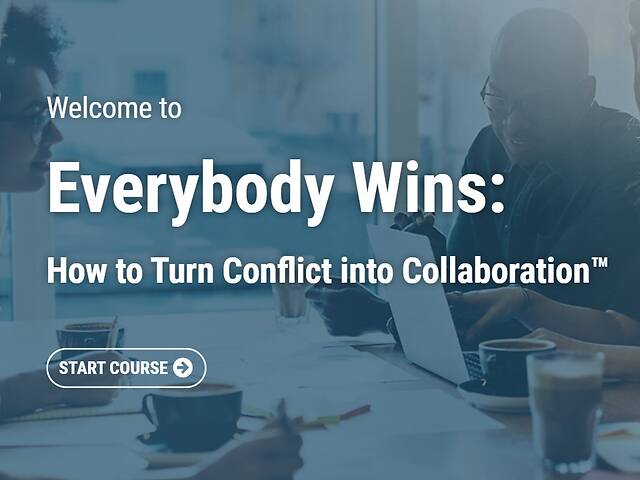 Everybody Wins: How to Turn Conflict into Collaboration™ (Streaming, Post-Assessment)
30 Minutes Level: Foundational
Employees in "Everybody Wins" learn how to take the initiative to quickly resolve conflict with their coworkers and work together to find win/win solutions for most disagreements. Streaming version of the "Everybody Wins: How to Turn Conflict into Collaboration" course. Streaming version includes post assessment questions.
Target Audience: Managers / Supervisors
Language: English
0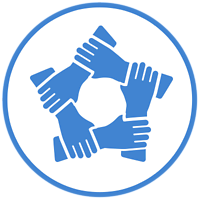 Learning Objectives
Identify why conflict in the workplace happens.
Describe how emotions and responses to a conflict can impact the situation.
Identify the five different ways people deal with conflict.
Description
Conflict is everywhere. It's natural and unavoidable. Improve productivity by turning conflict in to collaboration. Great for getting everyone working together instead of pulling against one another. Learn a resolution model that works for a range of conflict situations.
When employees spend too much time dealing with conflict, valuable attention is taken away from the real work of the business.
Learning Topics
Industry Settings
Industrial & Manufacturing
Office & General
Compatibility Notes
Supports iPhone & iPad App: TrainingFlow™ App on iOS devices
Supports Android App: TrainingFlow™ app on Android devices
Supports Current Browsers: Chrome 60+, Firefox 60+, Safari 12+, Edge 16+
Share on Social Networks