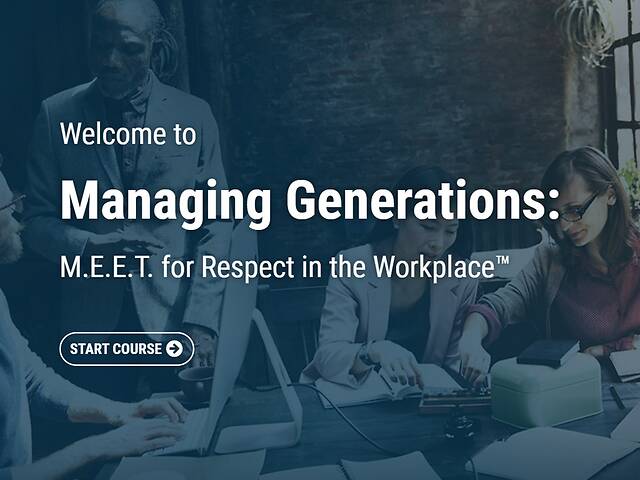 Managing Generations: M.E.E.T. for Respect in the Workplace™ (Streaming)
20 Minutes Level: Intermediate
Build on strengths and improve productivity of your multi-generational workforce. Streaming course version.
Target Audience: Managers / Supervisors
Language: English
0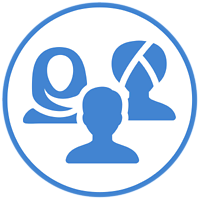 Learning Objectives
Identify defining characteristics of the four generations in the workforce.
Recognize issues and situations that may be influenced by generational differences.
Use the M.E.E.T model to communicate effectively and maintain a respect-filled workplace.
Description
Leaders can turn the challenge of multiple generations in the workplace into a competitive advantage by applying the concepts of this program to the complexities of managing a multigenerational workforce.
Managers gain insights, strategies and skills that help minimize generational conflict, strengthen collaboration and improve teamwork for better results.
Compatibility Notes
Supports iPhone & iPad App: TrainingFlow™ App on iOS devices
Supports Android App: TrainingFlow™ app on Android devices
Supports Current Browsers: Chrome 60+, Firefox 60+, Safari 12+, Edge 16+
Share on Social Networks