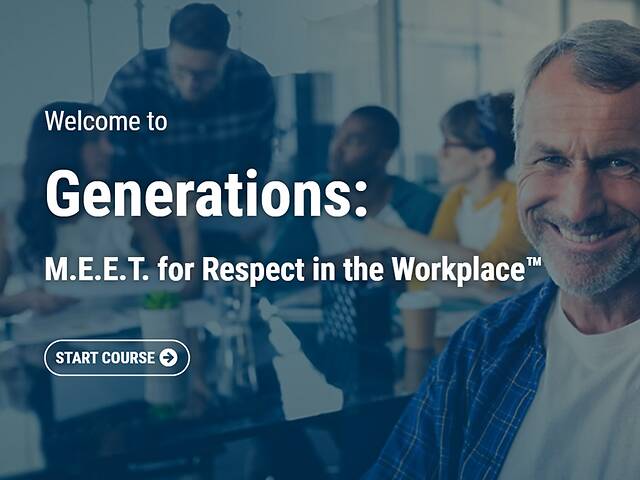 Generations: M.E.E.T. for Respect in the Workplace™ (Streaming)
30 Minutes Level: Foundational
Minimize conflict and strengthen collaboration among all generations. Streaming course version.
Target Audience: Employees
Language: English
0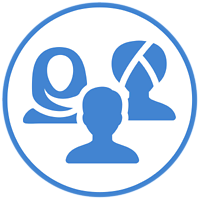 Learning Objectives
Identify defining characteristics of the four generations in the workforce.
Recognize issues and situations that may be influenced by generational differences.
Apply practical tips for working successfully in a multigenerational workplace.
Description
Multiple generations in the workplace is becoming more and more common and with multiple generations, comes multiple styles, techniques, ideals, etc. for the "proper" way work should be completed.
This training will help course takers better understand how to effectively communicate with each generation, in order to maximize productivity.
Compatibility Notes
Supports iPhone & iPad App: TrainingFlow™ App on iOS devices
Supports Android App: TrainingFlow™ app on Android devices
Supports Current Browsers: Chrome 60+, Firefox 60+, Safari 12+, Edge 16+
Share on Social Networks