Mentoring 201™ The Next Steps for Success (eLearning Classic)
30 Minutes Level: Intermediate
Having a committed mentor is a key factor to improving employee engagement - and we know that good engagement means employees will stay longer and their contributions increase.
Target Audience: General
Language: English
1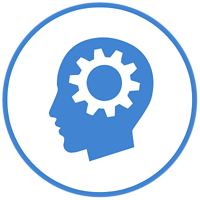 Features
Audio Narration
Interactive Exercises
Inline Quizzes
Job Aids and Reference Materials
Video
Post-Assessment
Learning Objectives
How to plan for a successful discussion.
How to set goals.
How to identify career paths.
How to establish development needs.
Description
Mentoring 201 takes a closer look at some key elements of the mentor/mentee partnership. This course covers the following key points for a meaningful mentoring partnership: planning for a successful discussion, setting goals, identifying career paths and establishing development needs.
Job Aids and Reference Materials
Mentoring Partnership Worksheet
1 page
Industry Settings
Healthcare
Industrial & Manufacturing
Office & General
Retail
Compatibility Notes
Supports iPhone & iPad App: TrainingFlow™ App on iOS devices
Supports Android App: TrainingFlow™ app on Android devices
Supports Current Browsers: Chrome 60+, Firefox 60+, Safari 12+, Edge 16+
Share on Social Networks