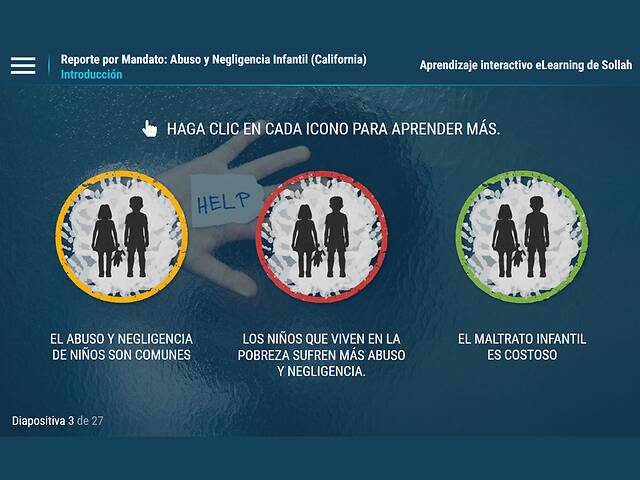 Mandated Reporting - Child Abuse and Neglect (California, Spanish Version)
40 Minutes Level: Intermediate
Be Ready for California AB 1963 Requirements! Your role as a mandated reporter has a huge impact in the lives of abused or neglected children. Being on the front line and quickly reporting abuse or neglect can literally mean the difference between life and death of a child. This is Spanish version of the original "Mandated Reporting - Child Abuse and Neglect (California)" course.
Target Audience: Managers / Supervisors
Language: Spanish (NA)
0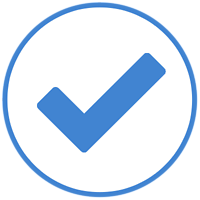 Features
Audio Narration
Interactive Exercises
Inline Quizzes
Job Aids and Reference Materials
Video
Post-Assessment
Learning Objectives
Understand the types of abuse and neglect and how to recognize them.
Learn the steps for mandated reporting of suspected or known child abuse or neglect.
Understand what happens after reporting child abuse or neglect.
Know the safeguards in place to protect mandated reporters.
Description
This course provides an overview of the definitions, requirements, and protections of the CA Child Abuse & Neglect Reporting Act (CANRA) – legislation originally passed in 1980 – as it relates to corporate human resources professionals and to front line business supervisors.
Job Aids and Reference Materials
How to Report Suspected Child Abuse or Neglect - Spanish
1 page
Learning Topics
Industry Settings
Healthcare
Industrial & Manufacturing
Office & General
Retail
Compatibility Notes
Supports iPhone & iPad App: TrainingFlow™ App on iOS devices
Supports Android App: TrainingFlow™ app on Android devices
Supports Current Browsers: Chrome 60+, Firefox 60+, Safari 12+, Edge 16+
Share on Social Networks