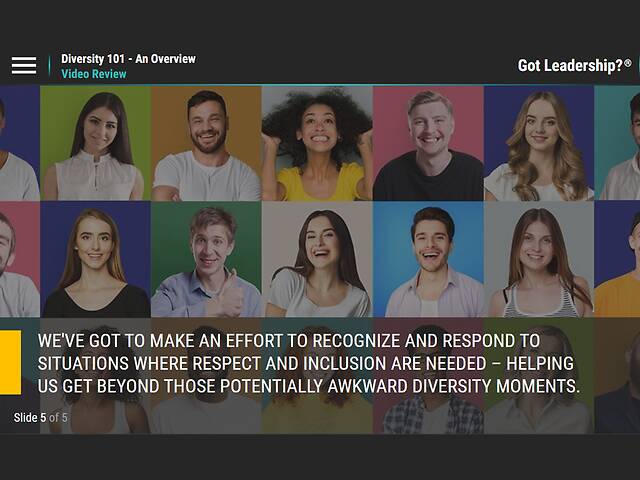 Diversity 101 - An Overview (Diversity Basics)
8 Minutes Level: Foundational
Inclusion allows us to leverage the advantages of diversity. Diversity without inclusion focuses on differences without necessarily seeing similarities or respecting the differences. A fantastic and fun look at understanding diversity and inclusion.
Target Audience: General
Language: English
1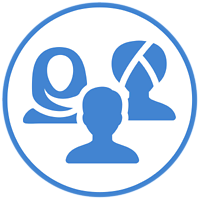 Features
Audio Narration
Video
Post-Assessment
Learning Objectives
Take advantage of our diversity
Recognize and respond to situations where respect and inclusion are needed
Description
Diversity primer in under 10 minutes!
Diversity and inclusion are not the same. Inclusion allows us to leverage the advantages of diversity. Diversity without inclusion focuses on differences without necessarily seeing similarities or respecting the differences. A fantastic and fun look at how understanding the definitions of diversity and inclusion prevent 'diversity moments.'
Learning Topics
Industry Settings
Healthcare
Industrial & Manufacturing
Office & General
Retail
Compatibility Notes
Supports iPhone & iPad App: TrainingFlow™ App on iOS devices
Supports Android App: TrainingFlow™ app on Android devices
Supports Current Browsers: Chrome 60+, Firefox 60+, Safari 12+, Edge 16+
Share on Social Networks